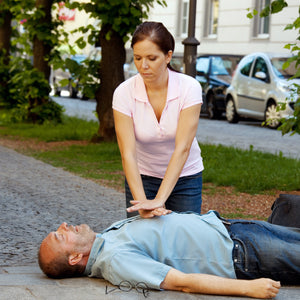 Charlie Morecraft Toolbox Safety Series: First Aid and Bloodborne Pathogens
In this program, Charlie builds awareness of how to recognize and respond to common workplace injuries and medical conditions. The program demonstrates First Aid for cuts, burns, fractures and many other injuries, and shows how to recognize life-threatening conditions such as heart attack and stroke.
A focus on Bloodborne Pathogens explains how to prevent serious diseases from infecting your work force, or spreading among workers. Awareness of proper methods for First Aid and disease prevention will keep everyone on the job healthier and safer.  Length: 17 minutes
Let Charlie show you how it's done!
Sku: MOX-TB-FirstAid
---
We Also Recommend