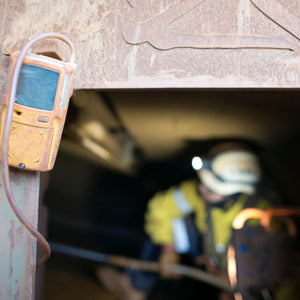 Charlie Morecraft Toolbox Safety Series: Confined Spaces
When you enter a confined space, you may die before you realize anything is wrong. That's why proper precautions must be taken every time.
This program alerts workers to the hazards that may be waiting within a confined space, then demonstrates safety procedures including confined space permitting and use of monitors or "sniffers" for reading oxygen levels or detecting toxic gases.
As Charlie knows, protecting yourself from the hazards of a confined space means working as a team (never alone), using protective equipment such as respirators, and following procedures without cutting corners. Length: 19 minutes
Train your crew with this program before anyone goes into a confined space!
Sku: MOX-TB-ConfinedSpace
---
We Also Recommend