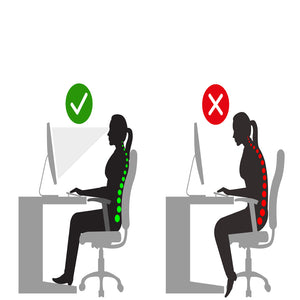 Office Ergonomics
PLEASE NOTE:
Streaming Videos DO NOT include a record of completion/certificate.
Videos expire 48 hours from the time of purchase.
---
---
One size does not fit all, and sometimes that's a real "pain". Just imagine how convenient it would be if one size did fit all of us. For one thing, the places where we work and the things we work with, our desks, chairs, computers, and other "tools" that we use, could be the same for everybody.
The truth is we're all different. So, for many of us efficiency comfort and safety in the office can often be hard to come by, but it can be done, using ergonomics.
"Office Ergonomics" addresses how to recognize ergonomic problems, the potential for adverse effects if our offices are not set up ergonomically, and practical solutions employees themselves can use to do that. Length: 21 minutes
Topics Include:
Understanding Ergonomic Office Injuries
Your Ergonomic Desktop
Maintaining Neutral Positions
Staying Limber at Work
Going Beyond Traditional Ergonomics...and more
Sku: MG-WorkingErgonomOffice