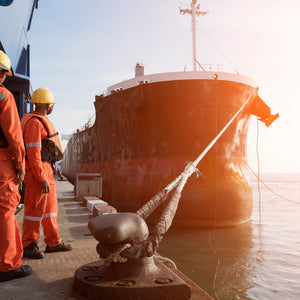 Safe Docking and Mooring Procedures
PLEASE NOTE:
Streaming Videos DO NOT include a record of completion/certificate.
Videos expire 48 hours from the time of purchase.
---
---
This program is designed to provide you with safety guidelines and procedures to help eliminate accidents and injuries. Hazards associated with line handling may include: getting caught between the line and the bitt, getting hands or feet caught in the bight of the line, line snap back, tripping hazards, being washed overboard and overexertion.
Languages Available:
Sku: MOX-OFF-SafeLineHand1