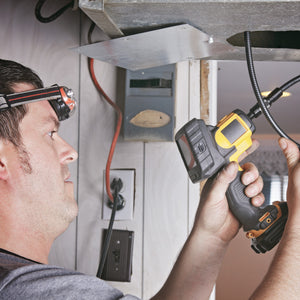 Indoor Air Quality
PLEASE NOTE:
Streaming Videos DO NOT include a record of completion/certificate.
Videos expire 48 hours from the time of purchase.
---
---
Contaminated indoor air is currently one of the top five threats to public health, according to the Environmental Protection Agency (EPA). Any hazardous fumes, dusts, bacteria or spores that people inhale can result in them feeling "under the weather", interfere with their ability to work efficiently, and even lead to serious health problems.
"Indoor Air Quality" discusses the health hazards that are associated with contaminated indoor air, the most common contaminants and where they come from, and what employees can do to help keep the air in their workplace clean and healthy. Length: 14 minutes
Topics Include:
The symptoms of Poor Air Quality
Heating, Ventilation and Air Conditioning Systems
Sources of Air Contamination
What People in a Building Can do to Improve the Air Quality
Sku: MG-ImprovIndoorAir