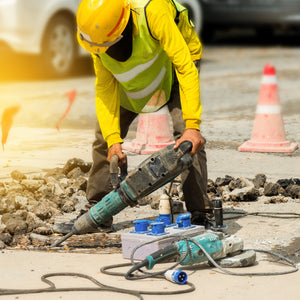 Heat Stress in Construction Environments
PLEASE NOTE:
Streaming Videos DO NOT include a record of completion/certificate.
Videos expire 48 hours from the time of purchase.
---
---
The body is a powerful machine, capable of performing massive amounts of work. And like any machine, when it's pushed hard, your body can produce a lot of heat. Whether you're outside under a hot sun, inside a busy factory, or bundled up against the cold, you need to be careful when your body heats up.
"Heat Stress in Construction Environments" reminds employees that heat-related illnesses can occur in many situations, and reviews what can be done to address these situations. The program also discusses fundamental information on heat stress and other heat-related illnesses. Length: 12 minutes
Topics Include:
Situations That Can Cause Heat-related Illnesses
Heat Stress and the Body's Cooling System
Other Heat-related Illnesses
Preparing to Work in Hot Environments
Engineering Controls
Treating Heat-related Illnesses...and more
Sku: MG-HeatStressConsEnv