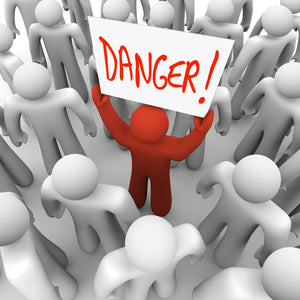 Hazard Recognition
PLEASE NOTE:
Streaming Videos DO NOT include a record of completion/certificate.
Videos expire 48 hours from the time of purchase.
---
---
According to the Occupational Safety and Health Administration (OSHA), more than 3 million injuries and illnesses and more than 4,500 deaths occur on the job, each year. Reducing these numbers has to be a top priority for everyone in the workplace. Employers, employees, managers and supervisors can improve safety in their facility by identifying and controlling job hazards before they cause accidents. This process is called hazard recognition.
"Hazard Recognition" training provides the information employees need to help prevent workplace accidents and injuries from occurring. Length: 18 minutes
Topics Include:
The Need for hazard Recognition
Hazardous Conditions and Unsafe Acts
Identifying Hazards in Advance
Real-time Hazard Recognition
Investigating Accidents and Near Misses...and more
Sku: MG-HazRec