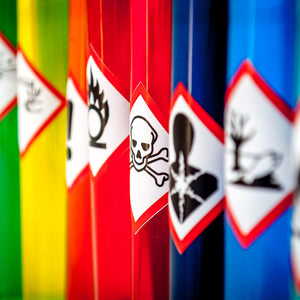 Hazard Communication in Industrial Environments
PLEASE NOTE:
Streaming Videos DO NOT include a record of completion/certificate.
Videos expire 48 hours from the time of purchase.
---
---
Hazardous materials are used in many manufacturing and industrial processes. OSHA's Hazard Communication ("HAZCOM") Standard gives employees the "right-to-know" about any potentially hazardous materials that can be encountered in their workplace, and how to handle them safely.
"Hazard Communication in Industrial Environments" discusses the requirements of the HAZCOM Standard, the hazards that can be associated with different types of HAZMATs, and what employees can do to avoid these hazards. Length: 22 minutes
Topics Include:
Sources of HAZMAT information.
Exposure to hazardous materials.
Different types of HAZMATs.
PPE and safe storage.
Responding to a HAZMAT spill.
and more.
Sku: MG-Industrial-HAZCOM