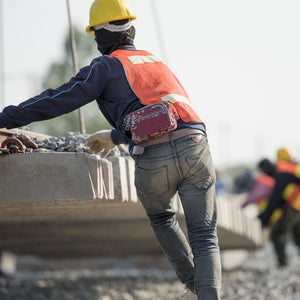 Ergonomics in Industrial Facilities
PLEASE NOTE:
Streaming Videos DO NOT include a record of completion/certificate.
Videos expire 48 hours from the time of purchase.
---
---
The physical stresses and strains that industrial jobs can cause in the workers who perform them can lead to severe, even disabling, injuries over time. These "ergonomic" injuries, including carpal tunnel syndrome, tendinitis and lower back pain, often result in missed work time, reduced productivity and increased expenses.
"Industrial Ergonomics" provides employees with the information they need to understand ergonomic hazards, recognize them in their workplace and know how to avoid them. Length: 14 minutes
Topics Include:
Understanding Ergonomic Injuries
Preventing Hand and Wrist Problems
Avoiding Injuries to the Arm and Shoulder
Taking Care of the Neck and Back
How to Lift Safely...and more
Sku: MG-IndustErgonomics