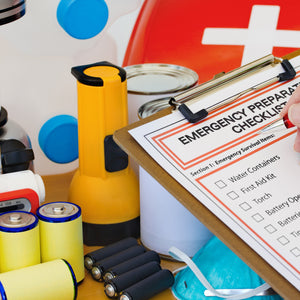 Emergency Planning
PLEASE NOTE:
Streaming Videos DO NOT include a record of completion/certificate.
Videos expire 48 hours from the time of purchase.
---
---
Existing OSHA, SARA Title III, and numerous state regulations call for all facilities to meet a number of Emergency Preparedness/Crisis Management requirements. These include:
That every facility have an "Emergency Plan" that spells out what is to be done in case of an emergency.
That this plan, as well as other important information, be shared with the local Emergency Planning Committee and emergency response groups such as the police, fire department and others.
MARCOM's training products on "Emergency Planning" assist facilities in complying with these regulations and help them prepare for potential emergency situations. Length: 17 minutes
Topics Include:
The Emergency Planning Process
The Threat of Terrorism
Your Role in Emergency Planning
Emergency Action Drills, the Process
Emergency Action Drills, Playing Your Part...and more
Sku: MG-EmergPlan