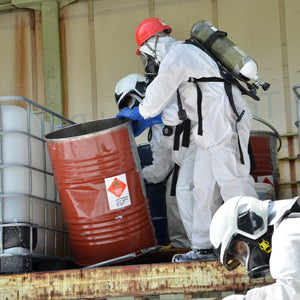 DOT HazMat Safety Training
PLEASE NOTE:
Streaming Videos DO NOT include a record of completion/certificate.
Videos expire 48 hours from the time of purchase.
---
---
Created specifically for the Department of Transportation's HAZMAT regulation on Handling and Transporting Hazardous Materials, these products provide the "Safety Training" required by the regulation.
"DOT HAZMAT Safety Training" focus on employees who handle hazardous materials. The products make employees aware of the hazards associated with the materials they handle and show them how to work with these materials safely. Length: 18 minutes
Topics Include:
Hazardous Materials Labels
Shipping Papers and the Safety Data Sheet
Packaging and Loading HAZMATs
Shipping and Receiving HAZMATs
Emergency Response Information
The Emergency Response Guidebook
Emergency Actions
First Aid Procedures...and more.

Sku: MG-DOTHazMatSftyTrng