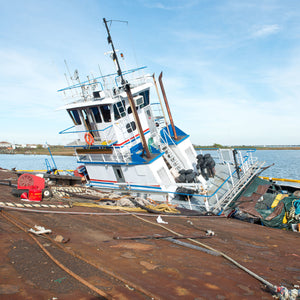 Emergency Dewatering Equipment - Free Course
The U.S. Coast Guard has recently noticed an increasing failure rate amongst the inspected towing vessel fleet with regards to fixed and portable emergency dewatering equipment.
When there is a situation requiring the use of emergency dewatering equipment; it is imperative that this equipment is readily available and fully operational. This includes preparing the equipment for use in the shortest amount of time in order to prevent a catastrophic event.
Ensure that emergency equipment is fully functional, that the crew is well trained, and they can put pumps into service in an emergency situation.
---
We Also Recommend