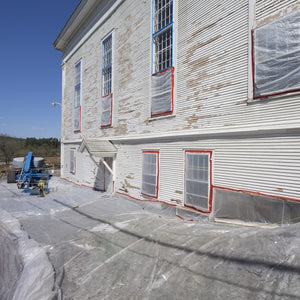 Lead Exposure in Construction Environments
PLEASE NOTE:
Streaming Videos DO NOT include a record of completion/certificate.
Videos expire 48 hours from the time of purchase.
---
---
Created specifically for OSHA's Lead Standards for construction environments, these products are designed for employees in workplaces where lead and lead-based materials are found.
"Working with Lead Exposures in Construction Environments" addresses the major areas of employee training required by the regulations. Because of the widespread use of lead-based paints, as well as other materials containing lead, this product is useful to a number of different groups including building/construction companies, manufacturers, recyclers and many others. Length: 20 minutes
Topics Include:
Contents of the Standards
"Measurement" Concepts
Permissible Exposure Limits (PEL)
Time Weighted Average (TWA)
Action Levels
Exposure Assessment and Monitoring
Methods of Compliance
Hygiene and Housekeeping
Medical Surveillance...and more
Sku: MG-OSHALeadStandardsShort