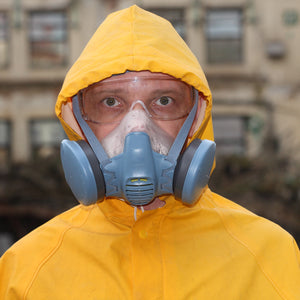 HAZWOPER: Respiratory Protection
PLEASE NOTE:
Streaming Videos DO NOT include a record of completion/certificate.
Videos expire 48 hours from the time of purchase.
---
---
As part of its HAZWOPER regulations, OSHA created comprehensive training standards to make sure that employees can recognize, handle and dispose of HAZMATs and hazardous waste safely.
"HAZWOPER: Respiratory Protection" helps employees understand how the use of respiratory protection can help to reduce or eliminate potential exposure to hazardous materials in their work environments. Length: 19 minutes
Topics Include:
When Respirators are Needed
Basic Types of Respirators
Classifications of Respirator Filters
Supplied Air Respirators (SARs)
Self-Contained Breathing Apparatuses (SCBAs)
Proper Fit-testing of Respirators
Cleaning and Maintenance of Respirators...and more.
Sku: MG-RespProt