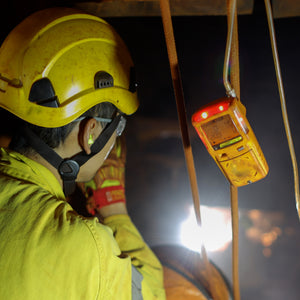 Introduction to Portable Gas Detection Equipment on Maritime Vessels
PLEASE NOTE:
Streaming Videos DO NOT include a record of completion/certificate.
Videos expire 48 hours from the time of purchase.
---
---
Gas detectors are crucial safety devices used on ships to test for flammable, toxic vapors, gases, and oxygen levels in the atmosphere. They ensure the safety of crewmembers before starting specific tasks and throughout the work duration. These devices act as safety barriers, reducing the risk of injury or loss of life due to hazardous substances.
Through this training, viewers will gain a comprehensive understanding of the significance of gas detectors on ships, standard operating procedures for using gas detectors, calibration protocols and maintenance procedures. Length: 19 minutes
Topics Include:
The Use and Limitations of Gas Detectors

Types Gas Detectors

Calibration Requirements and Procedures
Equipment Checks and Tests
Sku: MOX-MAR-PortGasDetect