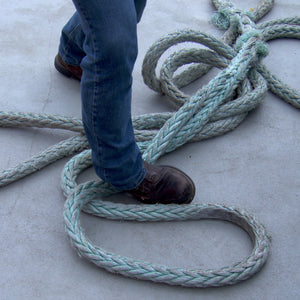 Slip, Trip and Fall Prevention for Inland Waterways and Maritime Personnel
PLEASE NOTE:
Streaming Videos DO NOT include a record of completion/certificate.
Videos expire 48 hours from the time of purchase.
---
---
You have all heard of instances of slips, trips, and falls on the Inland Waterways. They happen suddenly, are unexpected and can lead to injuries and falls overboard. With so much at stake it is truly in your best interest to know exactly how a slip, trip, or fall can strike most anyone at anytime.
Ice, sea foam, chemicals, loose coal, wires, and fatigue can all lead to one of the leading causes of injuries on the waterways. This program highlights the danger zones experienced specifically by deck crews and offers recommendations on how to avoid high risk practices. Awareness, prevention and engineering are stressed as means to accident avoidance. Length: 30 minutes
Sku: MOX-IW-SlipTrip6